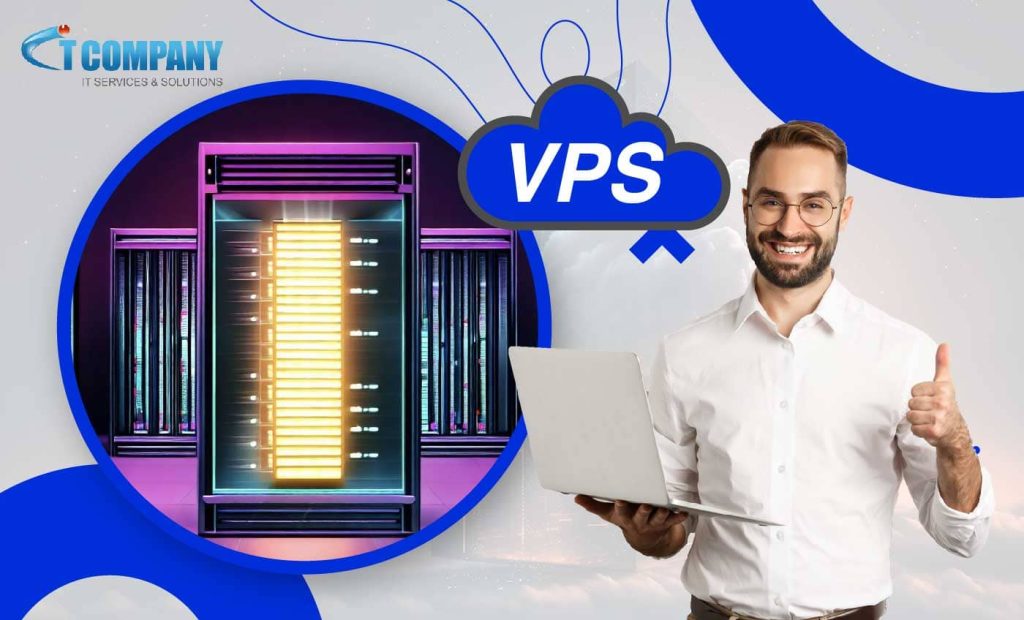 One of the most innovative breakthroughs in hosting technology is the introduction of Cloud VPS Server Hosting. It has evolved as a strong option that combines the advantages of cloud computing with the control and flexibility of a virtual server.
This in-depth guide will go into cloud VPS hosting. We'll look at its features, benefits, and how it may change the way you host.
What is Cloud VPS Server Hosting?
It is critical to grasp the foundations of cloud computing before delving into the intricacies of cloud VPS hosting.
Cloud VPS Server Hosting is a type of infrastructure that uses a network of networked computers to provide on-demand resources while ensuring optimal uptime.
By removing the constraints of a single physical server, this configuration provides scalability, dependability, and improved performance.
Traditionally, the basis of hosting infrastructure was a physical server. However, with the introduction of cloud technology, web hosts transitioned to a network of interconnected computers.
It is vital to remember that cloud hosting is not a separate hosting service, but rather an infrastructure configuration that may be applied to a variety of platforms such as shared hosting, VPS, and dedicated servers.
The following cloud hosting infrastructure types are available:
Public Cloud Hosting: A third-party supplier owns the infrastructure under this configuration. Multiple users use these platforms at the same time and use the resources for their projects..
Private Cloud Hosting: These infrastructure systems serve just one organization. This gives the hosting environment more control and security.
Hybrid Cloud Hosting: This infrastructure solution mixes public and private cloud architectures. These hosting solutions provide an excellent balance of flexibility and security.
Community Cloud Hosting: These options are typically owned by a group with similar operating needs. This lowers ownership expenses while increasing collaboration.
The Benefits of Cloud VPS Hosting
Cloud VPS Server Hosting provides several benefits to enterprises of all sizes. Let's have a look at some of the primary advantages that make it a popular choice among website owners and developers:

Simple Server Resource Allocation
With Cloud VPS Server hosting, you get access to your own pool of resources, such as CPU, RAM, and disk space.
Unlike shared hosting, which shares resources among several users, cloud VPS assures that your project is the only entity with access to the cloud VPS server's resources. This ensures optimal speed, increased security, and a better overall user experience.
Enhanced Security
Any company website or application must prioritize security. Cloud VPS hosting offers far greater security than shared hosting settings. As the sole tenant using a virtual computer within the VPS server, your data is intrinsically more secure. This separation mitigates the risk of cyberattacks and data breaches by preventing possible threats.
Multiple users use the same server in shared hosting setups, making it easier for threat actors to undermine security.
Because each customer has root access control over their server, administrators may establish a greater security level with cloud VPS hosting. This enables administrators to configure customized security using a bespoke InfoSec tool stack.
Better Control
Cloud VPS hosting allows you to have total control over your hosting environment.
In contrast to shared or public hosting, which frequently necessitates contacting a third-party provider for resource or software upgrades. You have flexible control over cloud VPS hosting, just like with dedicated servers. You may allocate resources as needed, replace or update software components, and configure the ideal hosting environment for your website and apps.
Improved Speed
Website speed is an important consideration in both user experience and search engine optimization. By devoting 100% of the server's resources to your unique instance, cloud VPS hosting offers quick and stable performance.
Because it may utilise all available resources, your site is less likely to face slowdowns or performance difficulties. As your company expands, you can quickly increase resources to maintain optimal site performance and provide visitors with a pleasant experience.
Customizable Firewalls
Firewalls are critical safeguards against data-related criminality. You may install a completely customized firewall with cloud VPS hosting without intervention from a third party.
This allows you to create permissions and standards while also protecting your digital assets without interfering with day-to-day company activities. A configurable firewall gives you the peace of mind you need to focus on company development while maintaining strong security.
Collaboration and Communication Platforms
Cloud VPS servers may handle collaboration tools, project management systems, and communication programs, giving enterprises that rely on such platforms with safe and scalable hosting environments.
Cloud VPS servers are extremely adaptable and can support a wide range of applications and enterprises. Many firms seeking dependable and scalable hosting solutions find them appealing due to their scalability, flexibility, and cost-effectiveness.

Conclusion
Cloud VPS Server hosting has emerged as a strong and adaptable choice for organizations of all kinds as the internet world continues to grow. Cloud VPS hosting delivers unrivaled scalability, security, and performance by combining the benefits of cloud computing with the control and customization of virtual private servers.
IT Company is a leading provider that meets the needs of SME and commercial customers.
We provide an amazing hosting experience to all users with our top-tier cloud infrastructure, comprehensive security measures, and devoted customer support.