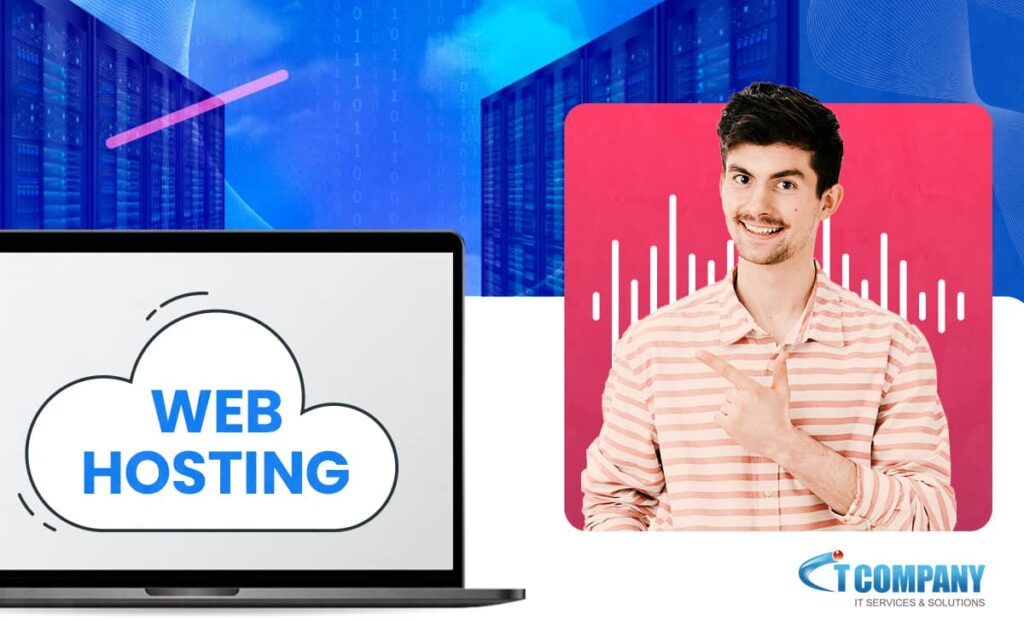 Every business needs an online presence, one of which is the creation of a website. However, the procedure is not as simple as many people believe. In today's environment, a professional Web Hosting Company that can keep up with your website is required.
According to Netcraft, there are over 1.2 billion registered hostnames online as of 2023! According to a Grandview study, this sum is expected to rise to a whopping 171.4 billion USD by 2027.
Regardless of the industry in which your company operates, having a quality web hosting solution is critical for a strong online presence. Here are some of the crucial advantages that only professional platforms can provide enterprises.
1. Improved Site Performance
According to Neil Patel, 79 percent of eCommerce site users who are displeased with the platform's performance quit it permanently! Likewise, 40% of people quit websites that slow.
To keep users on your website, you should strive to reduce the number of bugs and delays. Working on your web design is one approach to do this. For example, to increase page speed, establish a clean and basic design.
In addition, your professional web hosting company may assist you in increasing the performance of your website. Regardless of the website's content, quality providers strive to deliver a fast load speed.
2. Technical Support
Glitches and delays are unavoidable in the digital age. Regardless of how hard you attempt to avoid them, there is always a chance that they may occur and disturb your site users' experience.
Despite the fact that competent web hosting providers tend to decrease such incidents, you should always be ready for the worst-case situation. If and when a crash occurs, your web hosting server must be quick to respond.
This is another area where a professional solution is beneficial. All of the leading service providers offer technical customer help around the clock. This enables for the rapid resolution of any technical difficulties, decreasing customer unhappiness.
3. Liberty In Web Design And Templates
Web design is without a doubt one of the most significant aspects of creating a website, second only to selecting the correct web hosting company. This is due to the fact that consumers build views about a brand's dependability and legitimacy based on its website.
Professional web hosting company do not limit their users' design and template options. This means you may design a website that is unique to your branding approach. Such websites are almost certainly more professional than web hosting firms that restrict customers to a single template.
4. Effective Data Management
While amateur web hosting solutions tend to limit websites in terms of content management, layout, and frequency of adverts placed, this is not the case if you pick the top web hosting providers available.
A professional solution, albeit costly, allows web developers to control how the articles or information they publish appear on the website. You may add as many web pages as you like to your website – another option most poor solutions lack.
WordPress, for example, is well-known for the high quality of its site hosting options. Check out BBC America's website (a WordPress-powered company).
5. Unlimited Bandwidth
Free web hosting services only give website providers with a limited amount of space and bandwidth. In layman's words, your website will only be accessible to a limited number of individuals at any given moment.
One of the most significant benefits of using a professional web hosting service is that it allows companies to have space and bandwidth based on their needs. This means you may select the bundle that best meets your needs.
For example, while limited bandwidth and space may be excellent for you as a beginning due to the inexpensive cost of such packages, if your traffic grows, you will be able to update your website to accommodate more users.

6. A high SERP
Professional Web Hosting Company services provide firms complete control over their SEO techniques. This includes authority over the structure, scripts, and templates of the website.
This assists a company in enhancing their search engine position by optimizing the on-site SEO of their website. And every company understands that having a good website is useless without correct SEO tactics.
According to Search Engine Journal, almost 93 percent of internet experiences begin with a search engine. And 75% of people never scroll past the first page of search results.
As a result, unless your website ranks high for the proper keywords, none of your efforts will bear fruit. Professional web hosting services enable companies to establish a winning SEO strategy by offering them control over SEO chances.
7. Enhanced Security
Having a secure website is crucial for a lot of reasons. This includes:
For securing customer data.
For maintaining brand image.
To boost consumer trust with the brand.
Using web hosting company gives firms access to a number of powerful security advantages. In comparison to a free solution, the tools provided by premium suppliers aid in the prevention of cyberattacks. Security audits, virus scanning, required OS upgrades, and spam filtering are among the measures.
Furthermore, professional providers have skilled system engineers on their team who are well-versed in dealing with security-related difficulties.
8. High Uptime
When looking for the finest provider, chances are you came across the phrase "high uptime" a lot in your research.
First, let us define this term. You may have received notifications from your bank that their website was going down for maintenance, right? The frequency with which this occurs is determined on the web host's uptime.
The frequency with which your site may be accessed is referred to as uptime. Every web host provides a percentage of how much your site will be online.
All competent site design firms have extremely high uptime, with some exceeding 99.5 percent! As a result, if you choose the proper service, you will undoubtedly benefit from this benefit.
9. Low Long-Term Costs
We get what you're thinking: professional hosting is pricey! It all boils down to how you perceive the expense. While professional site hosting requires substantially more short-term operating time, the long-term operational costs are far more efficient and economical than you may expect.
Take it one step at a time.
You select a free web hosting provider that appears to be inexpensive. To administer it, you must engage resources such as an administrator and a web designer, both of which cost money.
In comparison, suppose you choose a professional service. The one-stop solution implies that after you've selected a service, you won't have to bother about any web hosting issues. As a result, you save money overall.
10. Branded Email Address
One thing you may have noticed about all of the major businesses is that they all have their own email addresses. This boosts the company's reputation. Consider this. Would emails from companies like Netflix or Amazon have the same weight if sent through a Gmail account? Most likely not!
As a result, for your company's success, you must have a branded email account. Only a competent web host can provide you with the option of creating a domain-specific email address. And if you choose the appropriate service, you could even get email management tools!
These services assist you in simplifying your email campaigns by making it simpler to send, receive, forward, and track your emails.

Parting Thoughts
If you choose a quality Web Hosting Company service, you stand to earn far more than you stand to lose. Yes, the initial cost may be too high, especially if you are a new firm. However, consider it an investment rather than an expenditure.
Because of all of the advantages, such companies assist you in realizing that in the long run, you will finish up saving money and developing your firm.