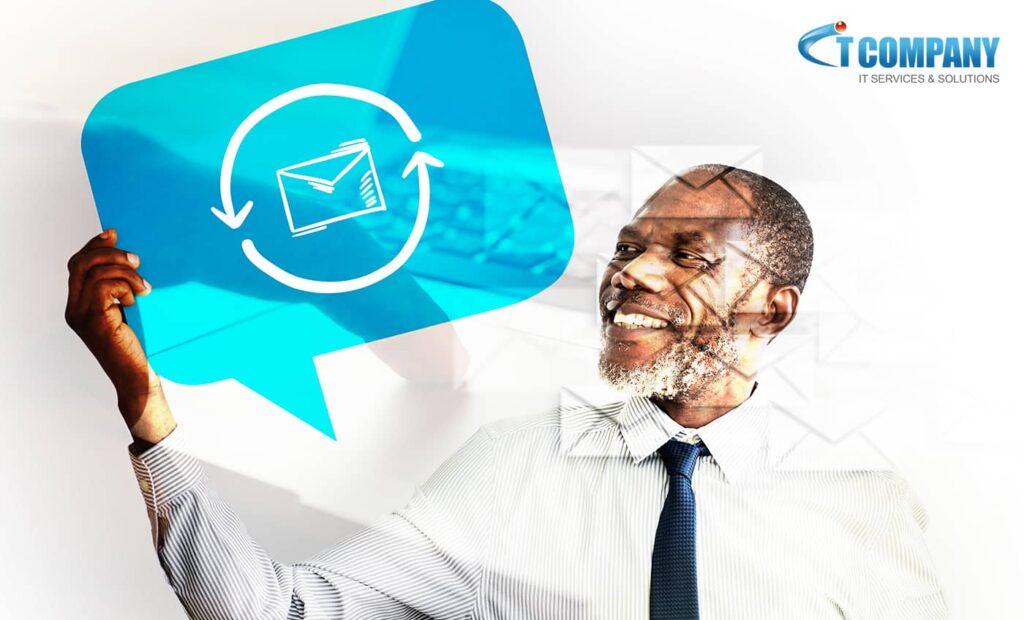 Email is crucial to both our personal and professional lives. Businesses utilize it to efficiently interact with clients, customers, and employees. Many businesses continue to utilize free email services such as Gmail or Yahoo Mail. Although free services are convenient and inexpensive, they lack the functionality and security of professional email hosting. This essay will explain why Businesses should utilize professional Email Hosting.
1. Professional Image
The influence on a company's image and reputation is one of the most essential reasons for investing in professional email hosting. Using a free email account with a generic domain name (for example, yourbusiness@gmail.com) might make your company look less professional and trustworthy to prospective clients or consumers. Having a bespoke email address that matches your business domain (e.g., name@yourbusiness.com) on the other hand, creates a more professional and genuine appearance.
2. Customization and Branding
Professional Email Hosting enables businesses to brand and personalize their accounts, which improves communication. Email addresses that match your company name may help increase brand recognition. If your company's name is "ABC Consulting," you may send emails to john@abcconsulting.com or info@abcconsulting.com. Clients, customers, and employees will remember and recognize your organization if your email addresses are consistent. Your communication gains credibility and professionalism as a result of your investment in a distinct digital presence. Professional email hosting allows you to create accounts that are both functional and consistent with your brand, making a lasting impression on your recipients.
3. Enhanced Security
Businesses prioritize email security. Free email services may be handy, but they may not safeguard your vital business data. Professional email hosting companies help here.

4. Increased Storage and Scalability
Free email accounts sometimes provide limited storage, which can quickly fill up if you receive a large number of emails or files. Depending on the scenario, having to constantly delete emails or pay for extra storage space may considerably impede your company activity.
5. Better Collaboration and Productivity
Collaboration features are typically included in professional email hosting to increase team efficiency. Examples include shared calendars, task management, document sharing, and real-time collaboration.
Team members may use these collaboration tools in conjunction to swiftly create schedules, assign and monitor tasks, exchange and edit documents, and work on projects in real time. Using shared calendars, team members may effortlessly schedule meetings and appointments. Task management software enables teams to create, assign, and monitor tasks. Document sharing allows team members to update files without having to provide attachments. Real-time collaboration tools make it easier to brainstorm and modify papers, presentations, and spreadsheets. These team collaboration tools enhance team communication, efficiency, and output.
Customer Support and Technical Assistance
Access to skilled customer care and technical assistance is one of the most significant benefits of professional email hosting. Businesses may rely on their provider's support team to give timely remedies to any email-related difficulties or enquiries. Businesses may have peace of mind knowing that experienced support is easily available, whether it's for initial setup and setting or debugging sophisticated email problems.
Migration and Transition Process
It might be difficult to transition from your current email system to professional. Reputable email hosting services, on the other hand, provide a simple conversion and changeover procedure. They let organizations effortlessly migrate their existing emails, contacts, and other vital data. This guarantees that corporate activities are not disrupted and that workers may continue to use their email accounts without difficulty.

Conclusion
Professional Email Hosting should be obtained by businesses. It strengthens their reputation, trustworthiness, customization, security, storage, and collaboration capabilities. To connect in today's digital world, businesses require trustworthy and secure email hosting. For businesses wishing to maximize their email communications, investing in professional services is a good move. Professional email hosting has several advantages, including better security, personalized branding, additional functionality, scalability, and cost-effectiveness. Businesses may streamline their email administration, improve their brand image, and assure safe and dependable communication channels by selecting a reputable email hosting service. Don't jeopardize the efficacy of your company's email communication; switch to professional email hosting immediately.