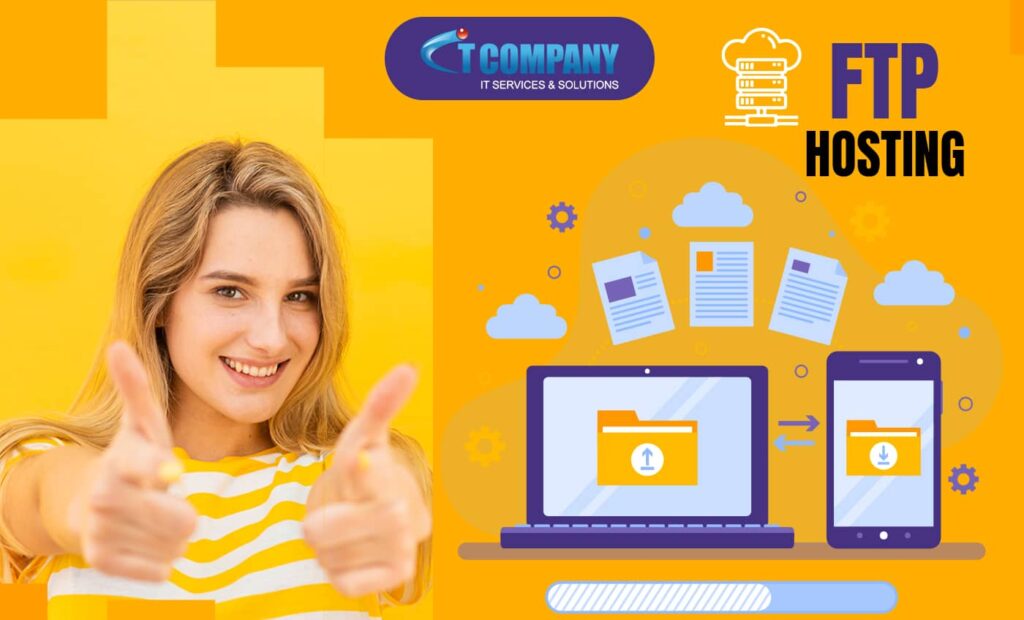 FTP Hosting servers allow users to securely download and upload files and information. Many firms are looking for FTP hosting solutions since using FTP servers is the best way to transmit sensitive information.
However, there are other FTP hosting services offering a variety of features and benefits. How do you know what your organization requires? See below for a list of the top Ten Best FTP hosting features and advantages for secure FTP hosting in 2023 and beyond.
1. Security
The major reason that businesses choose Best FTP hosting is for security. Many companies share sensitive personal information. Many people are exchanging confidential information that must stay protected. Others are exchanging sensitive information that, if not sufficiently protected, might subject them to litigation.
Because security is so critical in these scenarios, seek for fast FTP hosting that also offers the greatest levels of protection. Look for an FTP service that has the following features:
At-rest encryption
In-transit encryption
Password enforcement
We live in a world where cybercrime is common, including the use of ransomware to hold businesses hostage. You may communicate sensitive, confidential, or proprietary information without fear of exposure or responsibility if you choose a completely secure FTP server hosting service.
2. Compliance
Regulations such as PCI-DSS, HIPAA, ITAR, and others demand the security of certain types of information. Compliance is required if your company shares information that might fall under these rules, or if you cooperate with a government agency or group that requires one or more of these requirements to be followed.
Fortunately, certain Best FTP hosting options are built to meet PCI-DSS, HIPAA, ITAR, and other comparable requirements. If you need to exchange sensitive data legally, ensure sure your secure FTP hosting provider provides the following:
The ability to restrict access on a country-by-country basis.
At-rest and in-transit encryption.
Controls to enable or disable each protocol.
If your firm routinely shares and transmits information that is subject to the above listed requirements, it simply cannot afford to be out of compliance. Without compliance, your firm is vulnerable to violation-related repercussions (such as fines) and data breaches, which might jeopardize its continuing existence. When you select a secure FTP server hosting option, you protect your company from liabilities.
3. User Access Control
Not everyone in your company need access to critical information. Access is not required for everyone in organizations with whom you exchange sensitive data. As a result, look for an FTP web server that offers granular user access control.
Granular user access control implies that you may provide access on an individual basis, that you can trace who made modifications to any particular file and when, as well as who has viewed documents and files and the location from which they accessed those documents and files. Before deciding on cloud FTP hosting, look for the following two general security measures:
The ability to configure multiple site administrators, sub-site administrators for team management, plus standard users.
Enforcement of upload/download permissions, delete permissions and list directory permissions on a per-folder and per-user basis.
When shopping for Best FTP hosting, keep in mind that many solutions on the market do not provide the same granular user access permissions. If you come across one of these FTP hosting options, be aware that it will not give your firm with the data privacy and security that it requires. There is simply too much danger.
4. Multiple Access Methods
FTP hosting companies should also provide numerous access options. Users will be able to access important information from anywhere in the globe if you pick a highly secure FTP solution that also provides different access options. This enables them to work more effectively and efficiently.
Multiple access options, in many circumstances, allow users to access required data without downloading FTP client software. As an extra bonus, numerous access methods allow you to choose from a variety of conventional TCP/IP protocols, giving you more control over who connects to your site.
Check that your FTP server solution supports the following protocols: web browser (HTTPS), share links, FTP, FTPeS, FTPS, SFTP, and SFTP with authentication key.

5. Branding Options
The Best FTP hosting options enable you to construct an FTP site that seems and feels like it belongs to your company. Look for FTP web hosting companies which allow you to customize your color scheme, logo, SSL certificates, and domain name.
An FTP site extends the brand experience you provide to customers, partners, coworkers, and others. Choose an FTP solution that includes a configurable online user interface, a dedicated IP address, a unique DNS hostname, custom SSL certification for your domain, and branded email alerts to ensure you create an engaging branded experience.
6. Scalability
The finest hosted FTP solutions grow with your company. The last thing you want to do is adopt an FTP solution only to find out that you need to update it as your business grows. Scalability is critical.
Choose a really limitless FTP server, one that supports unlimited bandwidth, users, and file sizes. You should also get FTP server space that includes real-time updates and upgrades with no downtime. If you don't discover an FTP service who offers these features right away, you'll have to switch providers as your business grows.
7. Flexibility
You never know what your company's future holds. Will you experience quick expansion? Or will an unanticipated event impact your FTP requirements, affecting your business? These queries are now unanswerable, which is why you should select an FTP web server that offers flexibility.
Look for Best FTP hosting that is swift and allows you to rapidly add and remove users as needed. Choose an FTP solution that lets you alter plans as required. Choose an FTP provider that allows you to adjust your storage capacity based on demand.
In brief, an FTP service should be a crucial motor for your organization, assisting it to accelerate as needed.
8. Automation
You should only have to worry about your FTP solution on rare occasions. Upgrades and updates, for example, should occur in real time and without your intervention. On your end, the entire process should feel personalised and automated.
Automation is essential for your company's efficiency, development, and long-term success. Consider the most typical procedures in your business that involve the transmission of sensitive data. You may completely automate certain operations so that your team members can concentrate on higher-value duties. Choose the Best FTP hosting that supports automation and watch your company develop.
9. Disaster Recovery
All FTP providers should regularly backup their data and have disaster recovery procedures in place. Make sure to inquire about this when evaluating your FTP alternatives and before making a purchasing decision.
Power outages and blackouts can occur as a result of high winds, strong winter storms, or even scorching summer days. Floods, fires, and other natural calamities can also endanger your data. Choose Best FTP hosting that backs up its data on a regular basis and uses servers with battery backups to keep things running during power outages. Also, seek for cloud FTP hosting that stores backup data on a separate server. As a result, at least one of the two servers will always be operational at any given moment.
10. Price Wins
We've already discussed how cloud FTP hosting saves money as compared to on-premise options. Choose a cloud service to save money, but be sure you're paying the proper amount for your FTP services.
Best FTP hosting Today offers a variety of pricing options to ensure that there is a suitable solution for each enterprise. There is no up-front payment, simply a low monthly price. You also have the option to upgrade or decrease your plan as required.
We're here to assist you when you're ready for the ideal FTP solution. Request a demo to discover more about what FTP Today can accomplish for your company.

Conclusion
Finally, when it comes to selecting the Best FTP hosting service for your business, the top ten features and advantages for secure FTP hosting in 2023 and beyond are critical to consider. Security is paramount, as it protects your sensitive information from cyber threats and ensures compliance with industry regulations. User access control provides granular permissions, while multiple access methods enable flexibility for your team. Branding options allow you to create a seamless branded experience, and scalability ensures your FTP solution can grow with your business. Flexibility, automation, and disaster recovery are key for efficiency and reliability. Finally, price should align with your needs, and FTP Today offers flexible pricing options to suit your requirements. Make the smart choice for secure and efficient file transfers – choose IT Company Today.