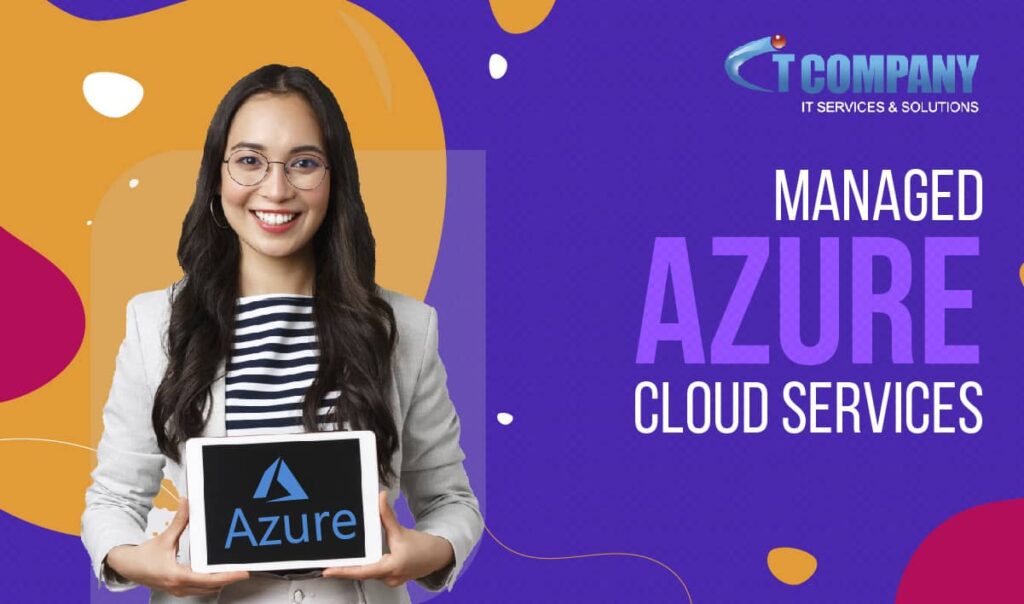 Azure Cloud Managed Services are capable of supporting an organization's analytics, storage, and networking requirements in a single scalable system. Bringing together so many mission-critical cloud services on a single platform enables enterprises to utilize the services they require, when they require them, therefore overcoming many logistical, organizational, and security obstacles.
The ability to exploit the various services inside a single subscription is one of the most significant value propositions provided by Microsoft Azure's platform. This relieves in-house IT teams of a significant degree of work, since a managed services provider (such as InterVision) would handle most of what would otherwise be the customer's obligations in setting and administering items such as:
Event management
Change management
Configuration management
Security management
Cost Optimization
What Kinds of Organizations Use Azure?
Azure Cloud Managed Services is popular in a variety of sectors. According to Microsoft, some of the sectors that rely the most on Azure are:
Healthcare
Government
Manufacturing
Financial services
The specifics of how these organizations utilize Azure vary, but they all have one thing in common: Azure enables them to produce real, effective solutions to their most pressing concerns. It serves as a dynamic toolset for everything from developing and implementing customized healthcare to enhancing risk management in financial services.
Having said that, many of Azure's core products are in great demand across several sectors and use cases. We'll take a look at these next.
What Are the Core Azure Services?
While Azure provides over 200 different services, they may be divided into four main service types. What are Microsoft Azure's four service categories? Compute, analytics, storage, and networking are all areas of expertise. ITCompany describes them as follows:
Compute, These include services which "enable a user to deploy and manage virtual machines (VMs), containers and batch jobs, as well as support remote application access."
Analytics, such as "distributed analytics and storage, as well as features for real-time analytics, big data analytics, data lakes, machine learning, business intelligence, internet of things (IoT) data streams and data warehousing."
Storage,"scalable cloud storage for structured and unstructured data," It also enables huge data projects, persistent storage, and archive storage."
Networking, Networking, which includes "virtual networks, dedicated connections, and gateways, as well as services for traffic management and diagnostics, load balancing, DNS hosting, and network protection against distributed denial-of-service (DDoS) attacks."
What Are the 3 Types of Cloud Services Azure Offers?
Organizations can use Azure services via a Software-as-a-Service (SaaS), Platform-as-a-Service (PaaS), or Infrastructure-as-a-Service (IaaS) architecture. One of the most significant distinctions between these models is how the responsibilities—for development, configuration, security, and so on—are divided.
Within a Software-as-a-Service (SaaS) In this paradigm, a business makes use of a complete, cloud-based application managed by a third-party supplier. Everything, from initial setup and configuration to ongoing maintenance, optimization, and more, is handled largely by the service provider, making it an ideal solution for firms with a limited number of employees.
Organizations that opt for Platform-as-a-Service (PaaS) Take on a bit more responsibility while outsourcing a smaller portion of the total burden. The service provider hosts the hardware/software platform within its own infrastructure in a PaaS setup, and businesses may then create and manage their own apps within that supported platform.
Finally, Infrastructure-as-a-Service (IaaS) gives a more realistic description of what a company manages vs what the service provider handles. IaaS allows a company to pay for critical back-end IT infrastructure services (such as virtual servers, data storage, and networking) on an as-needed basis while still running and managing its own applications.
Here's another way to see how Azure services are delivered within each model:
SaaS services list:
Hosted applications
Development tools
Operating systems
Servers and storage
Networking firewalls/security
Azure PaaS services list:
Database management
Operating systems
Servers and storage
Networking firewalls/security
Data center physical plant
Azure IaaS services list:
Servers and storage
Networking firewalls/security
Data center physical plant/building

What Are Cloud Managed Services?
When a company invests in managed cloud services, it is effectively transferring some of the responsibilities of its in-house IT employees to a third party. This third party will design, build, and operate all or a portion of their cloud infrastructure, including hybrid IT models.Learn more about InterVision's Azure managed cloud services.
Microsoft Azure, as a complicated and significant collection of technologies, is well-suited for many managed cloud services models.
What Is Managed Services vs SaaS?
In summary, Azure Cloud Managed Services is a more complete approach to SaaS. When a company invests in a (standalone) SaaS solution, they are purchasing cloud-based services that they may then use and administer anyway they see appropriate. Organizations don't have to spend their IT staff or resources to managing the SaaS solution on their own when they choose a managed cloud services model; instead, the managed services provider handles things like event and incident management, configuration management, security, and more.
One of the most significant benefits of the managed services model is that a business receives not only a functional platform, but also support resources, networking, hardware management, security, and other services.
What Is the Difference Between Cloud and Managed Services?
Another distinction to make is the distinction between cloud computing and managed services, which do overlap to some level. The primary distinction between these two items is that the managed services model, as a standalone model, provides an additional degree of visibility and administration over cloud computing.
Cloud computing consists of several components, with almost every application and server hosted in a single data center. This encompasses everything from the server to the client.
Managed services Additional IT strategies and management, data security, network connectivity, virus and malware solutions, and other services are available. Managed cloud services provide a more comprehensive solution for cloud infrastructure consolidation, storage, security, maintenance, and optimization.
What Are the Benefits of Cloud Managed Services?
The business benefits of Azure Cloud Managed Services are numerous, but the most often mentioned reasons for MCSP adoption include personnel, cost, security, and enablement factors.
Adoption of cloud MCSP provides firms with access to qualified staff. Allowing organizations to have professional resources and assistance available 24 hours a day, seven days a week. This can free up internal resources and staff to focus on higher-value-added tasks such as:

Innovating new products or solutions.
Developing strategic initiatives.
Developing new applications.
Balancing their on-premises workloads effectively.
Cloud MCSP adoption helps enterprises achieve their business objectives more effectively. Cloud MCSP helps ensuring that an organization's IT infrastructure and security are well-managed and scalable for future demands. A managed service provider will also give experience in new cloud-native technologies as they arise It will assist you in understanding how cloud MCSP might benefit your business.

Conclusion
IT Company, an Azure Cloud Managed Services provider, works with clients to determine the best solutions for their business.
One of the most critical concerns of an MCSP is application and data security. According to research, between now and 2025, 99% of cloud security problems will be the product of human mistake. Working IT Company may let your company focus on its primary objectives while ensuring that its cloud environment is safe.