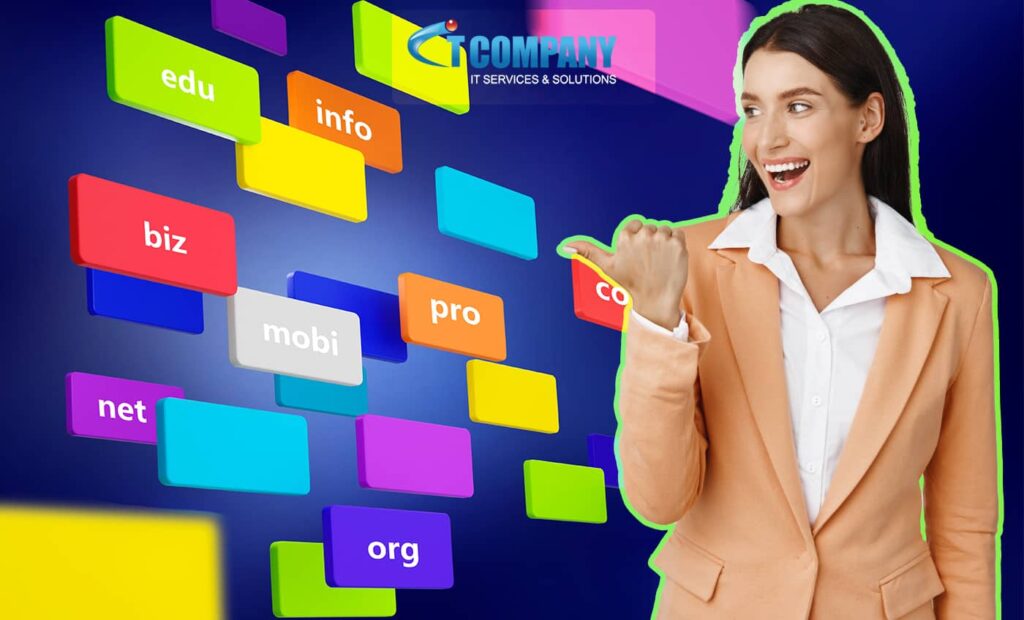 Welcome to the Digital Real Estate World! Consider converting your enthusiasm for domain names into a successful business that allows you to define your own rules, operate from anywhere, and earn a limitless amount of money. We'll show you How to Resell Domain Names in just seven simple stages, revealing the secrets of buying, branding, and selling web addresses for a handsome profit. Buckle up as we set out to learn how to resale domain names and make money like a pro!
1. Park the Domain Name
Domain parking entails registering a domain name but not connecting it to any internet services. You may reserve a domain for future usage and limit the danger of cybersquatting by parking it.
Surprisingly, some name parking providers allow you to make cash by showing adverts on domain landing pages. People who want to start a business selling domains should think about this activity.
2. Appraise the Value of Your Domain Name
Check the market value of a domain name before pricing it and making money online. After all, individuals are more likely to purchase a domain if it has the potential to earn income in the future.
Here are several techniques to consider in order to arrive at an appropriate projected value for your domain.
Pro Tip
Infringements on your trademark might cost you a lot of money. Before selling or valuing a domain, be sure the transaction is lawful. To begin, you can visit the USPTO to learn more about registered and pending trademarks.
Keep in mind, however, that this information and tools only serve as a broad indicator. Other aspects, such as trends and demography, must also be addressed.
3. Decide on a Pricing Strategy
It's essential to decide on a price approach after investigating what your domain may sell for. There are typically two techniques to select from:
Fixed price. The seller establishes a precise price for the domain with this pricing approach, and an interested buyer can acquire the domain instantly without bargaining.
Flexible price. This method is more effective when selling domains with an unclear value. A potential buyer will make you an offer. Then you may begin bargaining till you reach your target price.
Consider this in terms of application. Assume you have a set price of $3,000 for your domain. Buyers that wish to purchase the domain cannot negotiate a cheaper price.
Flexible pricing, on the other hand, permits consumers to haggle. They may even spend more than $3,000 depending on the demand and the bargaining process.
In general, when selling a premium domain name, it's ideal to utilize set pricing for lower-priced domains and variable prices for higher-priced domains.
4. Decide Where to Sell the Domain Name
One of the important aspects when selling a domain name is finding the right marketplace. Here are some options for selling your domain name.
Sell the Domain Name Privately
The first option is to sell domain names directly to customers. Creating a landing page for the domain is one of the finest methods to tell customers about the domain sale when making a direct transaction.
Include a "domain for sale" statement, as well as a domain portfolio, an inquiry form, and contact information so interested buyers may contact you.
To make it easier to create and maintain your landing page, we recommend utilizing a website builder. There are several landing page templates accessible, and you do not need coding abilities to utilize them. Most contemporary builders have a visual editor, so you may design the page by simply dragging and dropping pieces.
Sell on a Domain Name Marketplace
Another option to discover buyers for your domain is to list it on a renowned domain-selling portal.
These sites include useful features such as integrated escrow services and a user-friendly interface, as well as significant online traffic, improving the exposure of your website.
To offer a domain for sale, just enter a price in the domain management of your favorite site.
Sell on Auction Sites
Selling your domain at an auction site is an excellent approach to build interest in your domain. A domain seller creates a listing and sets a starting price, much as in an online auction. The highest bidder then wins and becomes the new domain owner.
If the domain does not reach the reserve price, major auction services like Sedo allow sellers to counter-negotiate or drop the price during the auction time. In exchange, they will charge a 15% fee based on the sale price of the domain.
When using auction sites, we propose increasing the domain's price by 5 to 15% over its current value. This allows you to keep your profit margin independent of any fees or commissions charged by the site.
Sell via a Domain Name Broker
A skilled broker may assist you sell your domain name for the greatest price when selling a highly sought-after domain.
Most domain name brokers work on a commission-only basis, which means they are compensated depending on the final sales price. Check the terms and conditions, as well as whether there are any upfront costs, before entering into a deal with a domain broker.
However, keep in mind that the domain broker may reject to sell your domain name if the prospective price is too low or there isn't enough demand for it.
5. Optimize the Domain Listing
A well-optimized domain listing might pique the interest of potential purchasers. Here are some strategies for increasing the value of your domain listing:
Advertise the domain's best features. To boost the price of a domain, highlight its key features. Share current visitor numbers, how much ad money it makes each month, and whether you sell the relevant social network accounts.
Create banner ads. Create a basic banner with little text – the domain price and a call to action – that links to the selling site or the landing page for your domain.
Update your information on the WHOIS record. A WHOIS record contains information about domain ownership, such as the owner's name and contact details. Buyers will be able to contact out and offer to purchase the domain using a WHOIS lookup tool.
Showcase the domain on social media. Create social media sites for your domains, join domain selling groups, and connect with other vendors. Post good information on a regular basis and participate in discussions on those pages to increase interest.
6. Use an Escrow Service to Protect Your Domain Name
An escrow is a reputable firm that works as a neutral third party. It links the buyer and seller and verifies that both sides agree on the transaction conditions.
In other words, the buyer will not receive the domain name until he or she has paid the agreed-upon price into an escrow account. Similarly, the seller will receive payment after the buyer verifies receipt of the domain.
If you sell the name on marketplaces or auction sites like Sedo or Afternic, you'll almost certainly get a free escrow service. When making a direct transaction, you may need to acquire an escrow service separately.
IT Company, for example, is one of several online escrow businesses.
7. Transfer the Domain Name
After receiving the cash, transfer the domain to the new owner. However, before beginning the transfer procedure, be certain that it meets the requirements.
More than 60 days must have passed since the domain registration or last transfer. Furthermore, transferring a domain name to a new registrar is not allowed if the registrant's name, organization, or email address has changed during the past 60 days.
The procedure then differs depending on how and where it is registered. Transferring a domain from another registrar to ITCompany is simple. Simply input the domain name and the EEP status code from your existing provider, and then confirm the transfer. The procedure normally takes 4 to 7 days.
Pro Tip
Check out our support page for more details on how to transfer a domain to IT Company.
Throughout the transfer process, ensure the buyer can easily contact you and answer all of the questions they may have. This will build your reputation as a reliable domain seller.
Tips for Selling Domain Names for Profit
Here are some tips to point you in the right direction when trying to buy or sell a domain name for profit:
Identify the domain's niche. Before selling a domain name, understand its niche. Generally, industry-specific domains are easier to sell as they cater to specific audiences.
Pick a strategic selling platform. If your domain is listed on a well-known platform with good ratings and reliable resources, buyers are more likely to purchase your domain. Before deciding on a marketplace, due your due diligence and look for user reviews on platforms.
Use psychological pricing. Apply a psychological pricing strategy to entice buyers. For example, price it at $399 instead of $400.

Conclusion
Reselling Domain Names are valuable assets for both individuals and organizations. They serve not just as internet addresses, but also as important branding elements.
As a result, buying and selling domains has become a popular way to make money online.
However, regardless of the platform, understanding the domain market and adhering to best practices are required.
Here's a quick rundown on how to sell a domain name effectively:
1. Register the domain.
2. Understand its worth.
3. Choose the best pricing approach.
4. Select a platform for selling your domain.
5. Promote the greatest characteristics of the domain.
6. To ensure a secure transaction, use an escrow provider.
7. Maintain responsiveness and engagement throughout the transfer process.
We hope this information has been useful in generating cash from your own domain names. Best wishes!